Your Hostess
Ruth Friesen
Discover the Vegetarian Lifestyle
& Dramatically Improve Your Health!




Lots of Great Cookbooks for You!
The first cookbook is ready for you!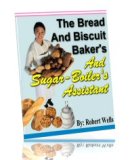 The Bread and Biscuit Baker's and Sugar Boiler's Assistant is in fact, a very old book, from England, originally meant to be a handbook for the local bakery and sweet shop. The recipes do not look quite like what we are used to today, so you won't use this to pop off a dessert for dinner tonight.

However, you will learn some secrets of baking in large quantities, and how to make candies by boiling sugars and doing all kinds of things with sugar that you never knew were possible before. If you need to bake in large quantities for a fundraiser or a family reunion, this e-book could be very useful to you! READ MORE . . .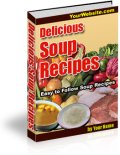 Delicious Soup Recipes is another old-time cookbook, dug up out of old archives to be revived for our electonic age. This one has hints of an Dickens' era over it, with exotic recipes, like Eel soup and Squirrel soup. You'll find these and more on a page of Sample Soup Recipes out of this unique e-Cookbook. There will be many that you'll find easy to adapt to your modern kitchen, and you'll consider a joy to discover. READ MORE . . .





[Over this Easter season we are offering a FREE Modern Pies e-book as a Bonus! You will see more about it on the download page after you have completed your payment for either book above, at your choice of PayPal or ClickBank. After the holidays it will be sold at a regular price].





We recommend you bookmark this page, and come check it regularly for new ones added to our Cookbook stock..
[an error occurred while processing this directive]